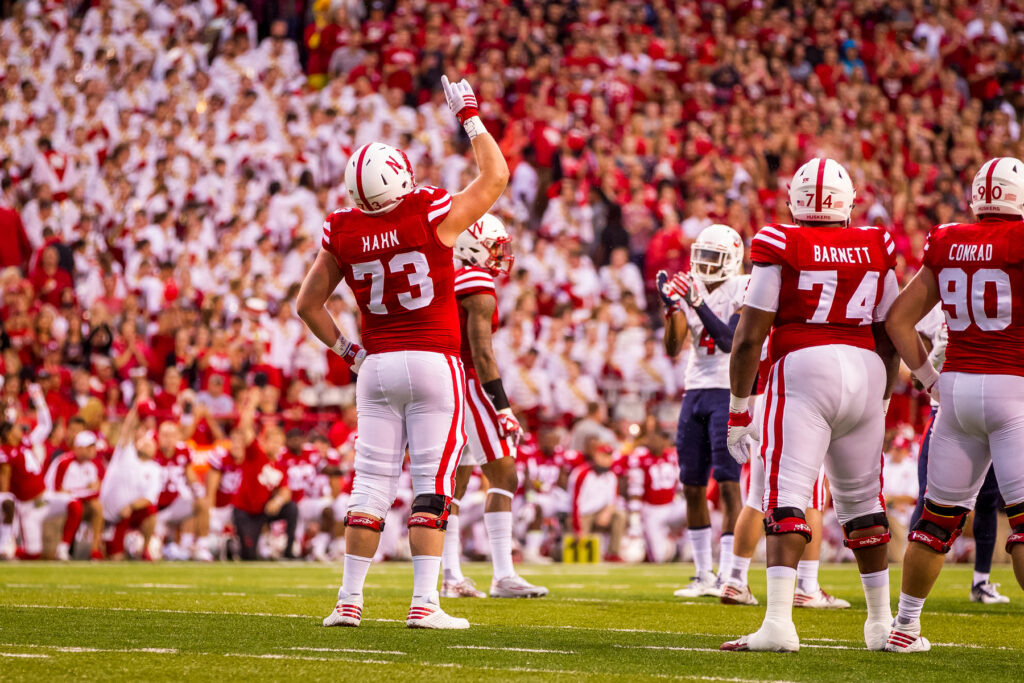 While watching Nebraska's 2020 season opener against Ohio State, I realized this was the first opening game I had missed in over a decade. Next thing I knew, I was rummaging through the archives. So I picked a few images from each of those games to share. So here are a few photographs to jog your memory of Nebraska's recent season debuts.
Tip: hover over the gallery and you can scroll through the images for each gallery.
2009 vs. Florida Atlantic
Nebraska opened the 2009 season with a 49-3 win over Florida Atlantic. Roy Helu Jr. paced the offense with 152 yards and three touchdowns on 16 carries. Menelik Holt also grabbed a 28-yard touchdown pass from Zac Lee.
2010 vs. Western Kentucky
The Taylor Martinez era opened with a convincing 49-10 win over Western Kentucky, thanks to the QB's 3 rushing touchdowns and 127 rushing yards. He also completed 9-of-15 for 136 yards with no interceptions. Niles Paul caught 5 passes for 92 yards and a touchdown.
2011 vs. Tennessee-Chattanooga
In Nebraska's first game as a member of the Big Ten Conference, Taylor Martinez rushed for 135 yards and three touchdowns in a 40-7 victory. Brett Maher added four field goals in his debut for the Huskers.
2012 vs. Southern Miss
Junior Taylor Martinez became the first Husker to start three consecutive season openers and did so in record fashion. He threw for a career-high 354 yards while tying his best with 5 touchdown passes to five different receivers as Nebraska defeated Southern Miss 49-20.
2013 vs. Wyoming
Nebraska's offense piled up 530 yards, including 375 yards on the ground, but Wyoming took advantage of a couple of late turnovers to put a scare into Husker Nation before Nebraska held on to a 37-34 win. Ameer Abdullah rushed for 114 yards and Imani Cross added two touchdowns and 105 yards in the win.
2014 vs. Florida Atlantic
Nebraska had everything working in a 55-7 win over Florida Atlantic, paced by a 232-yard performance from Ameer Abdullah. Jordan Westerkamp's seven catches for 125 yards day provided the highlight of the day, thanks to his dazzling behind-the-back catch along the sideline.
2015 vs. BYU
BYU's Tanner Mangum completed a 42-yard Hail Mary as time expired to hand the Huskers a 33-28 loss in Mike Riley's debut as head coach. Tommy Armstrong Jr. completed 24-of-41 passes for 319 yards and 3 TDs to lead the Husker offense.
2016 vs. Fresno State
Devine Ozigbo turned in a pair of touchdowns and his first career 100-yard rushing game to lead Nebraska to a 43-10 win over Fresno State. Tommy Armstrong became the second player in school history to surpass 8,000 yards in total offense. The evening was punctuated by a tribute to Sam Foltz, who was killed in a car accident before the start of fall camp.
2017 vs. Arkansas State
Nebraska escaped with a 43-36 win over Arkansas State, thanks to 192 rushing yards from sophomore Trey Bryant and a 99-yard kickoff return from J.D. Spielman. Quarterback Tanner Lee earned the win in his first Husker start after completing 19-of-32 passes for 238 yards and two touchdowns.
2018 vs. Akron
In one of the biggest letdowns in school history, weather spoiled Head Coach Scott Frost's debut as the game was rained out.
2019 vs. South Alabama
The Blackshirts capitalized on five South Alabama turnovers en route to a 35-21 victory. Along with two scores by the defense, J.D. Spielman added a 76-yard punt return.