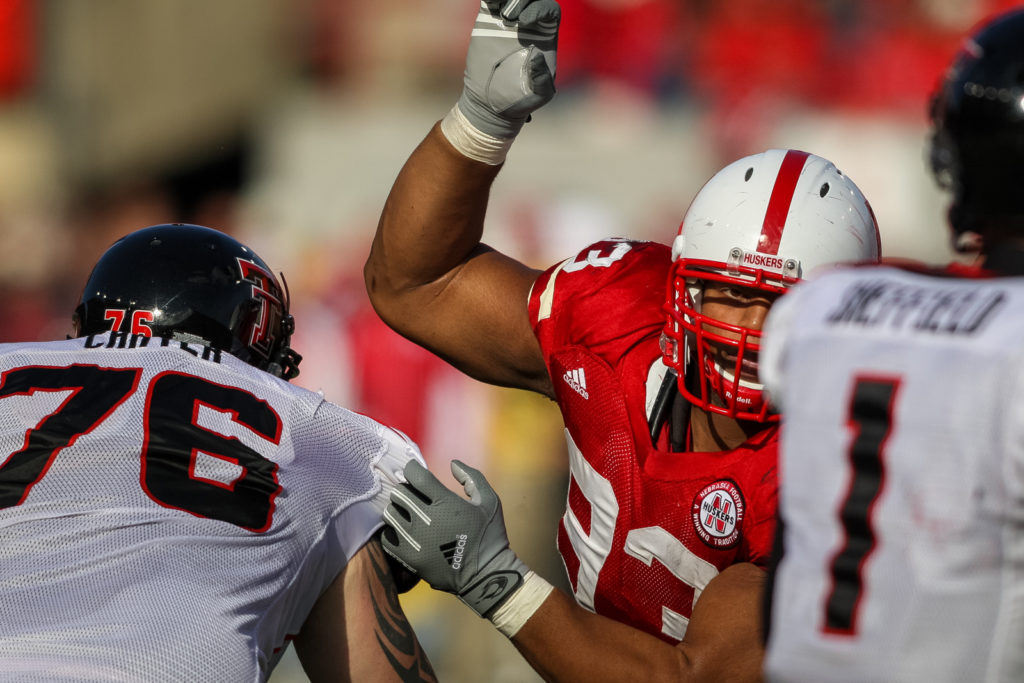 I wish I hadn't been a novice photographer back in 2009. It feels like a missed opportunity.
It wasn't my first year as a photographer. I actually picked up my first camera 23 years earlier. I discovered photography as a 12-year-old back in 1986. That's another story for another time. The bottom line is I focused on my career after college and set aside photography. Fast forward to 2007, I bought my first digital camera and quickly realized how much I had missed shooting.
I started covering Nebraska football in 2008. After spending the first season in the press box, I moved to the sidelines and immediately felt at home.
I had no idea what I was doing but I worked hard and was able to shoot 13 of Nebraska's 14 games that season. By simply showing up and trying to get better, I began to see minimal progress in my work. Over the course of 2009, I even managed to make a couple of keeper images of Ndamukong Suh during his senior season.
Suh would finish fourth in the Heisman Trophy voting that year. He is now preparing to enter his 11th season in the NFL, his second with the Tampa Bay Buccaneers, but his senior season at Nebraska still stands out as one of the most dominant performances by a defensive lineman in recent college football history.
So maybe it was a missed opportunity. But I'm glad I was at least able to witness that season and capture a few images. My best images are in the gallery below. If that's not enough, or you're interested in a print, you can find more here.